Sinstant Company Limited
(Hormone Free) Hainanese Chicken Satay (10 sticks)
Regular price
Sale price
HK$128.00
Unit price
per
Sale
Sold out
The Hainanese Satay is a culinary classic that Singaporeans can proudly call its own. Satay is one of the earliest foods that became common in Singapore since the 1940s, and was considered a celebratory food.
Ingredients

Chicken Satay: Chicken, Spices (Coriander, Turmeric, Cinnamon, Cumin Seeds, Dried Chilli, Fennel Seed, Star Anise, Cloves), Onion, Ginger, Lemongrass, Garlic, Salt, Sugar, Vegetable oil


Satay Sauce: Mixed Spices (Dried Chilli, Cinnamon, Five Spices, Cloves), Onion, Ginger, Lemongrass, Garlic, Salt, Sugar, Peanut, Vegetable Oil
Preparation Guide

For Fragrant Satay:
Step 1. Remove satay and sauce from pouch.
Step 2. Place satay in airfryer for 6 minutes and
sauce in boiling water for 6 minutes.
Step 3. SINSTANT Hainanese Chicken Satay is ready to be served with dipping sauce on the side.

For Juicy Satay:
Step 1. Place the unopened pouch with satay and
sauce in boiling water for 20 minutes.
Step 2. Remove satay and dipping sauce from pouch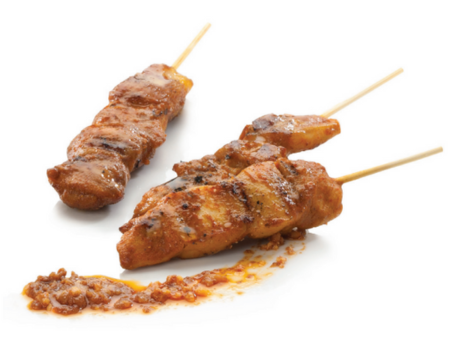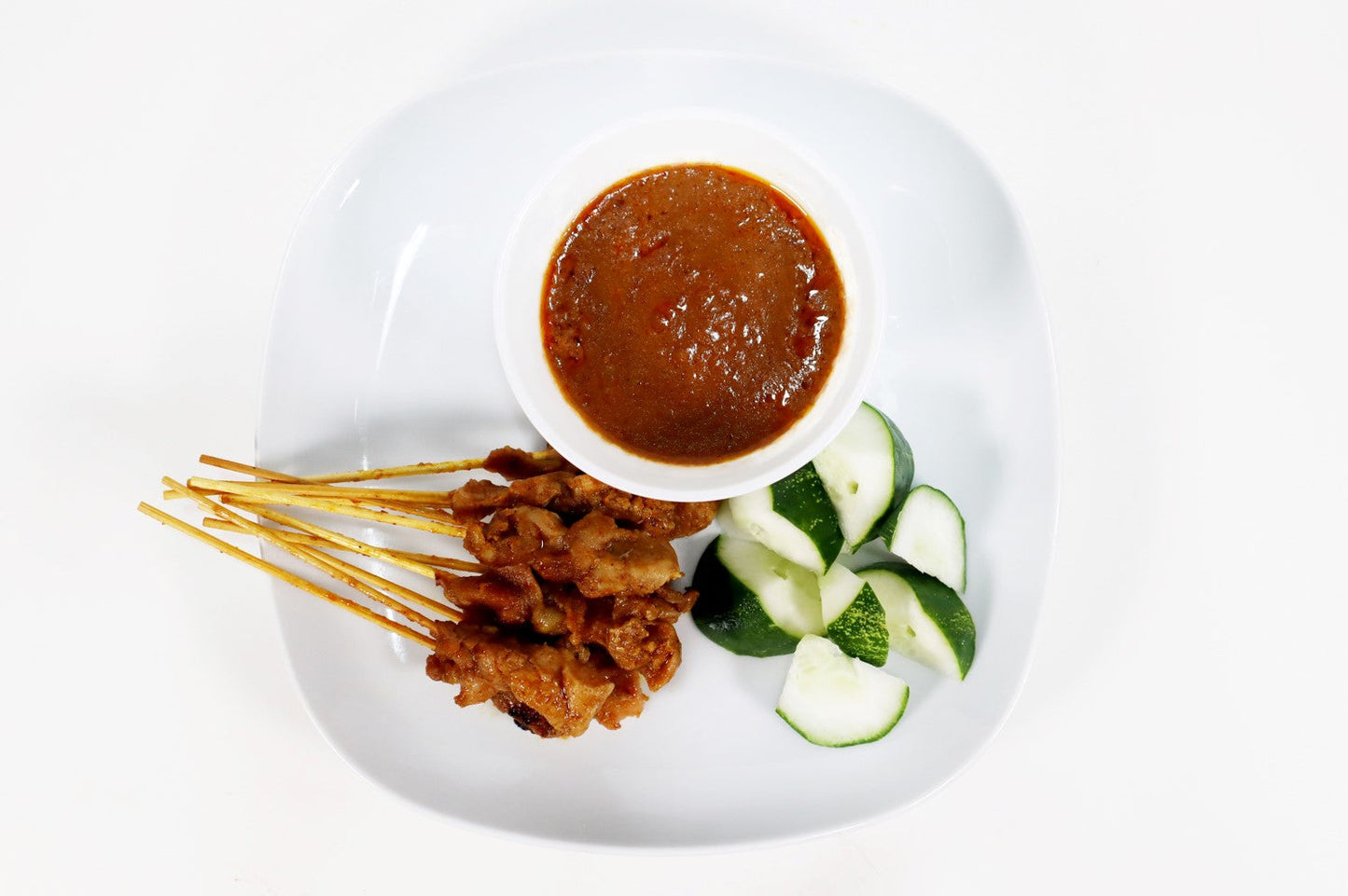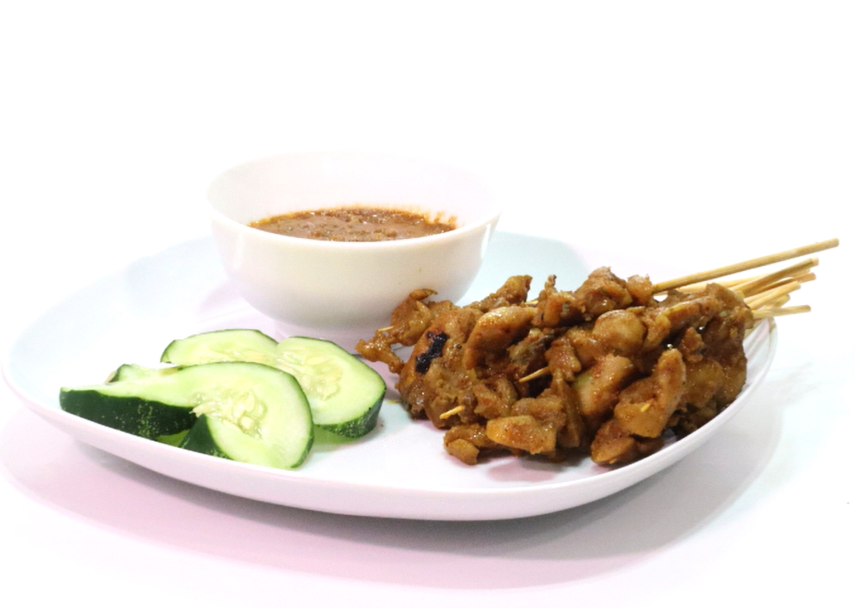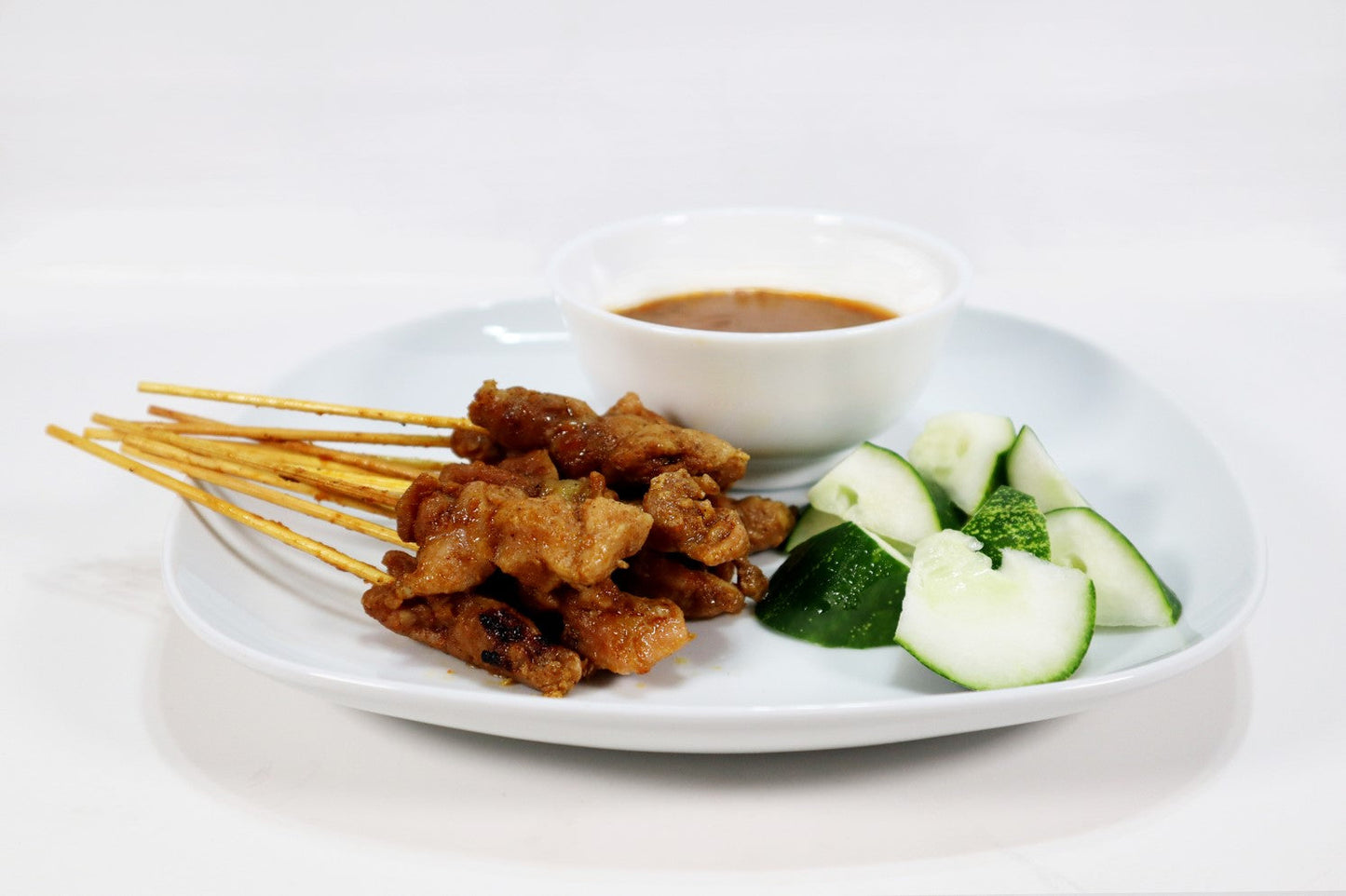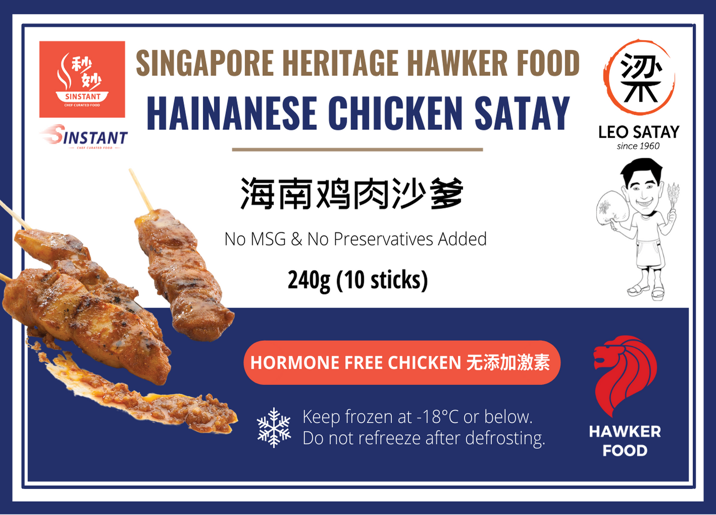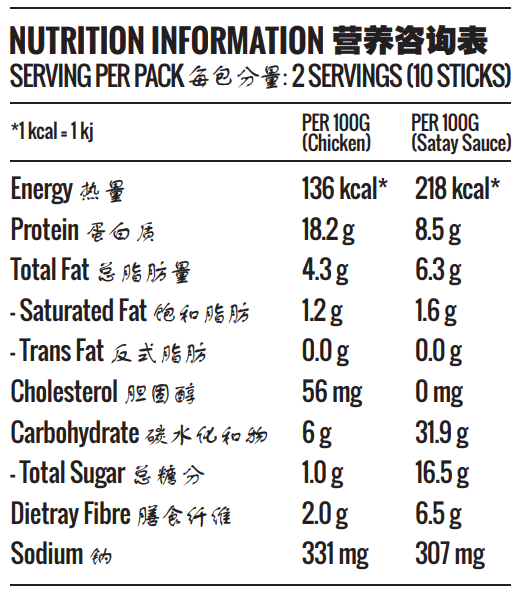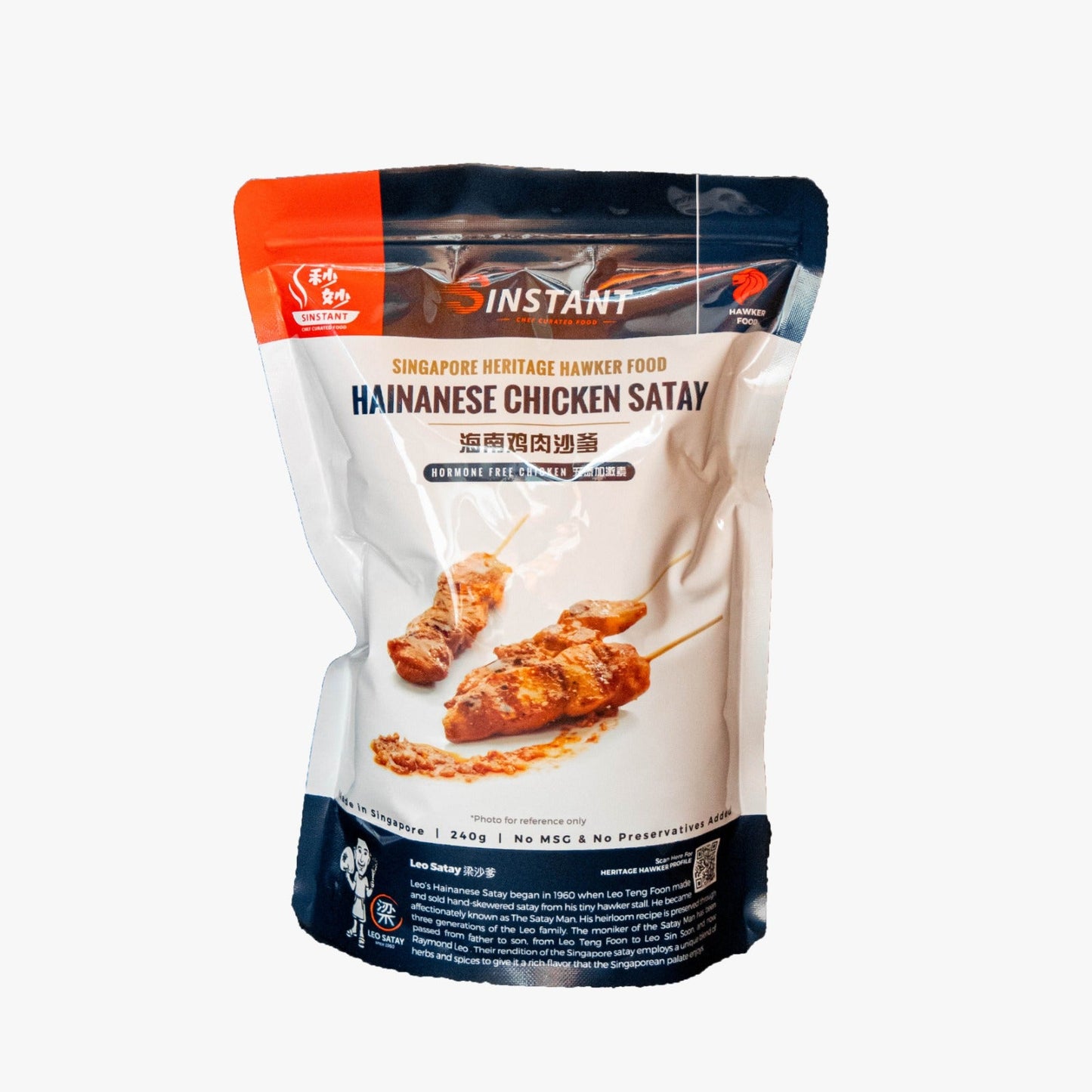 About the Dish
Leo Teng Foon made and sold hand-skewered satay from his tiny hawker stall since 1960's and he became affectionately known as The Satay Man.
Today, Leo's Hainanese Satay is made with heirloom recipe preserved through three
generations of Leo Family. It is the perfect appetiser to start any gathering with.