Sinstant Company Limited
(HALAL) Kung Pao Chicken (2 Serving)
Regular price
Sale price
HK$158.00
Unit price
per
Sale
Sold out
Kung Pao Chicken
 is a classic Chinese dish with spicy diced chicken, peanuts and chilies in a mouthwatering Kung Pao sauce. 
Share
Ingredients

Chicken, Dried Chili, Chili Oil, Sugar,Soy Sauce, Garlic, Onion, Ginger, Shaoxing Hua Diao Wine, White Rice Vinegar,Egg, Cornstarch


Preparation Guide

Step 1: Defrost the unopened pouch

Step 2: Place pouch in boiling water for 12 minutes

Step 3: Pour content into a container

Step 4: Add preferred garnishing and enjoy the delicious Kung Pao Chicken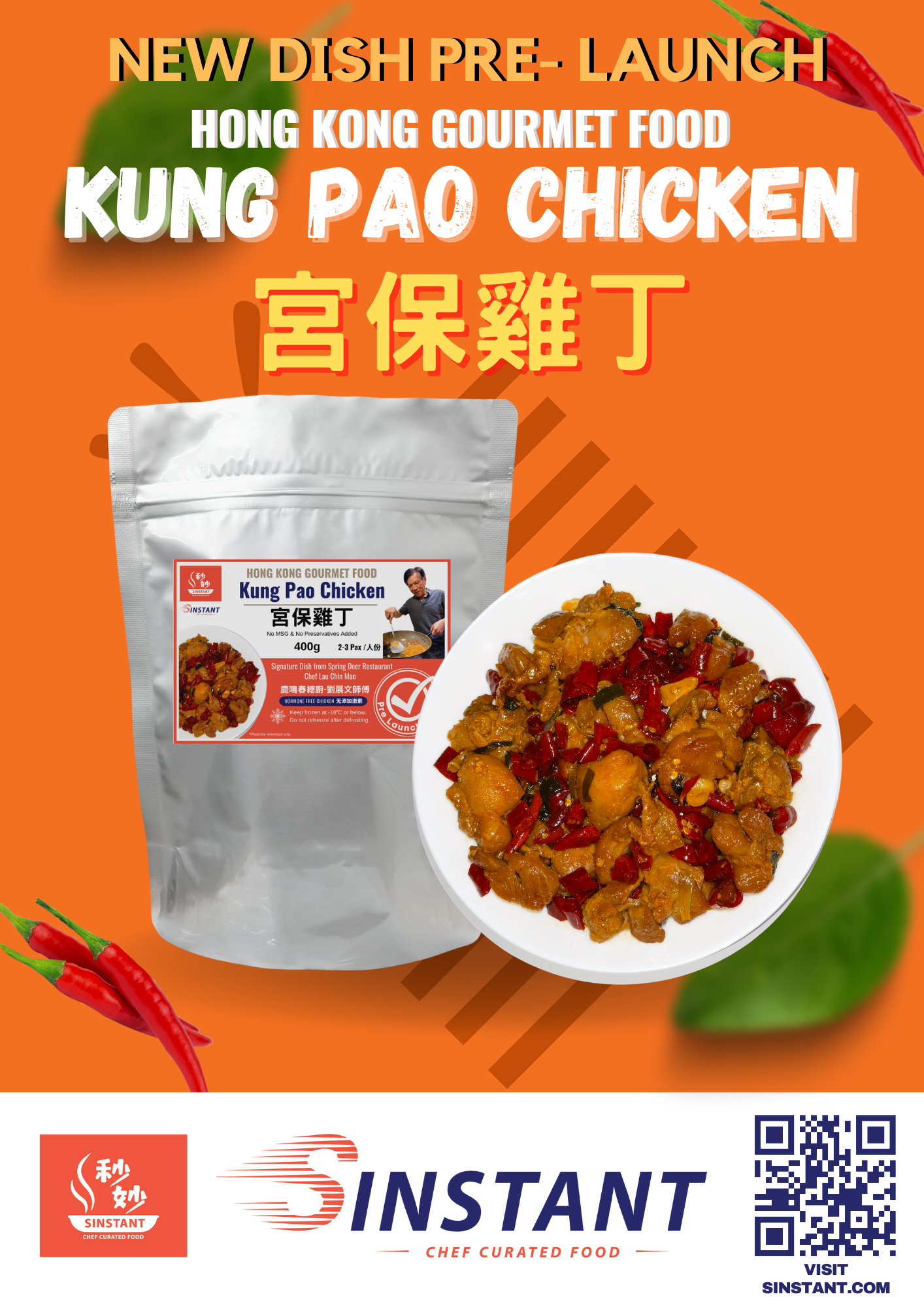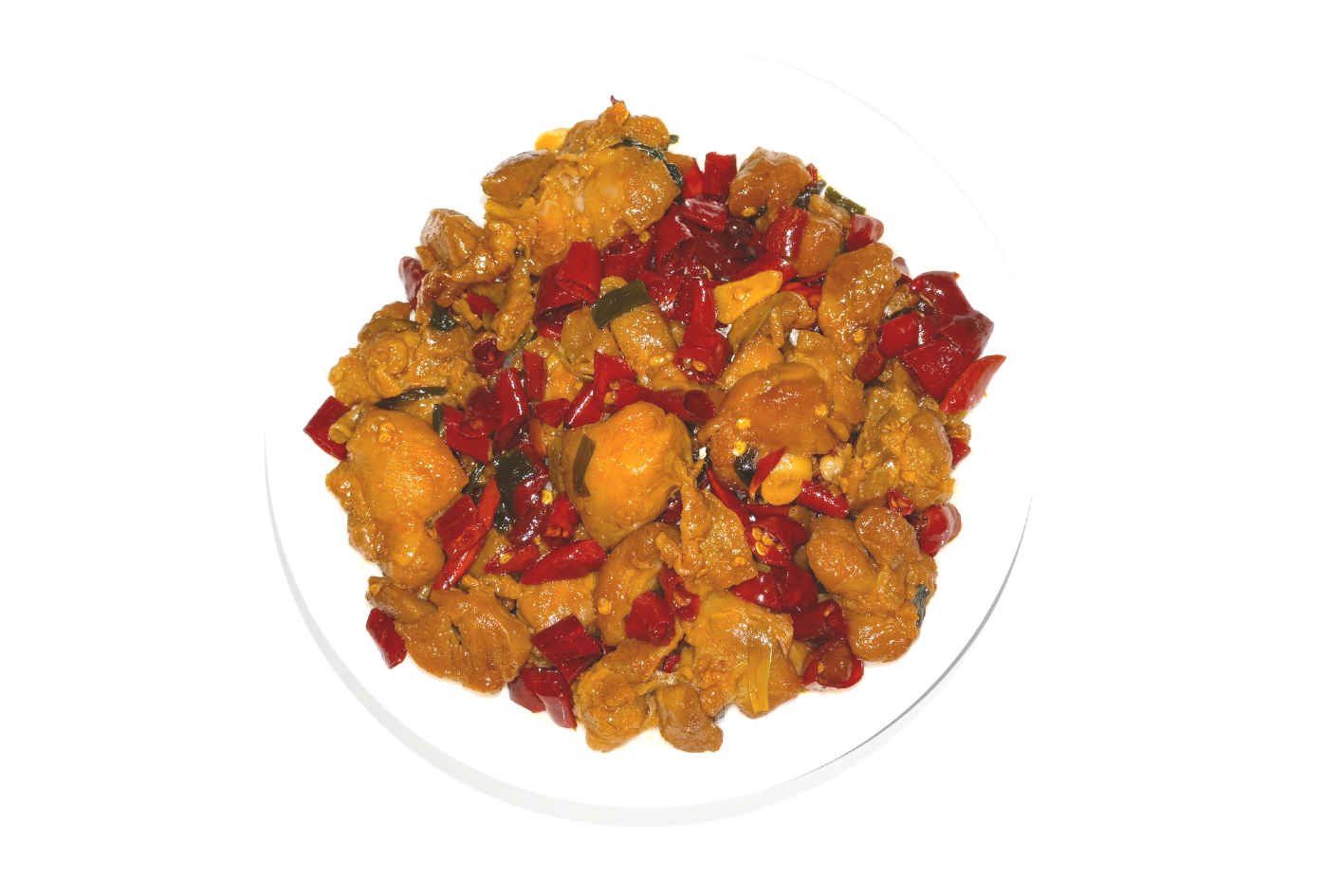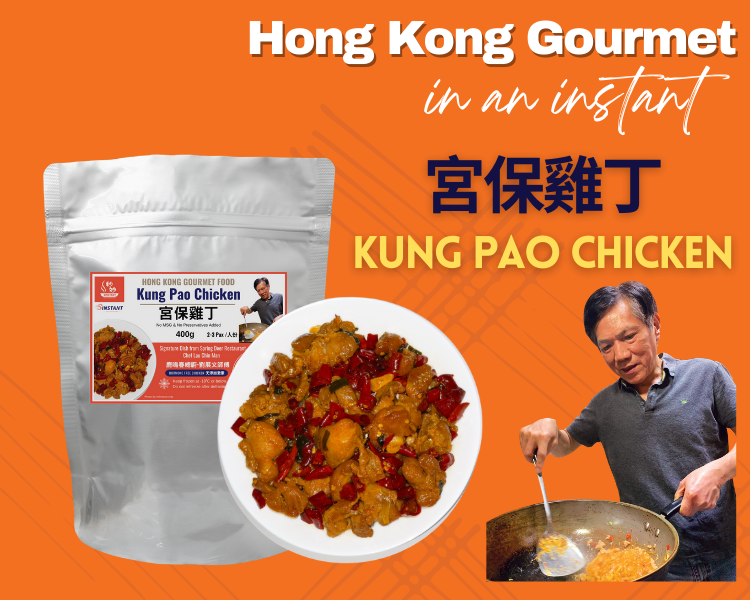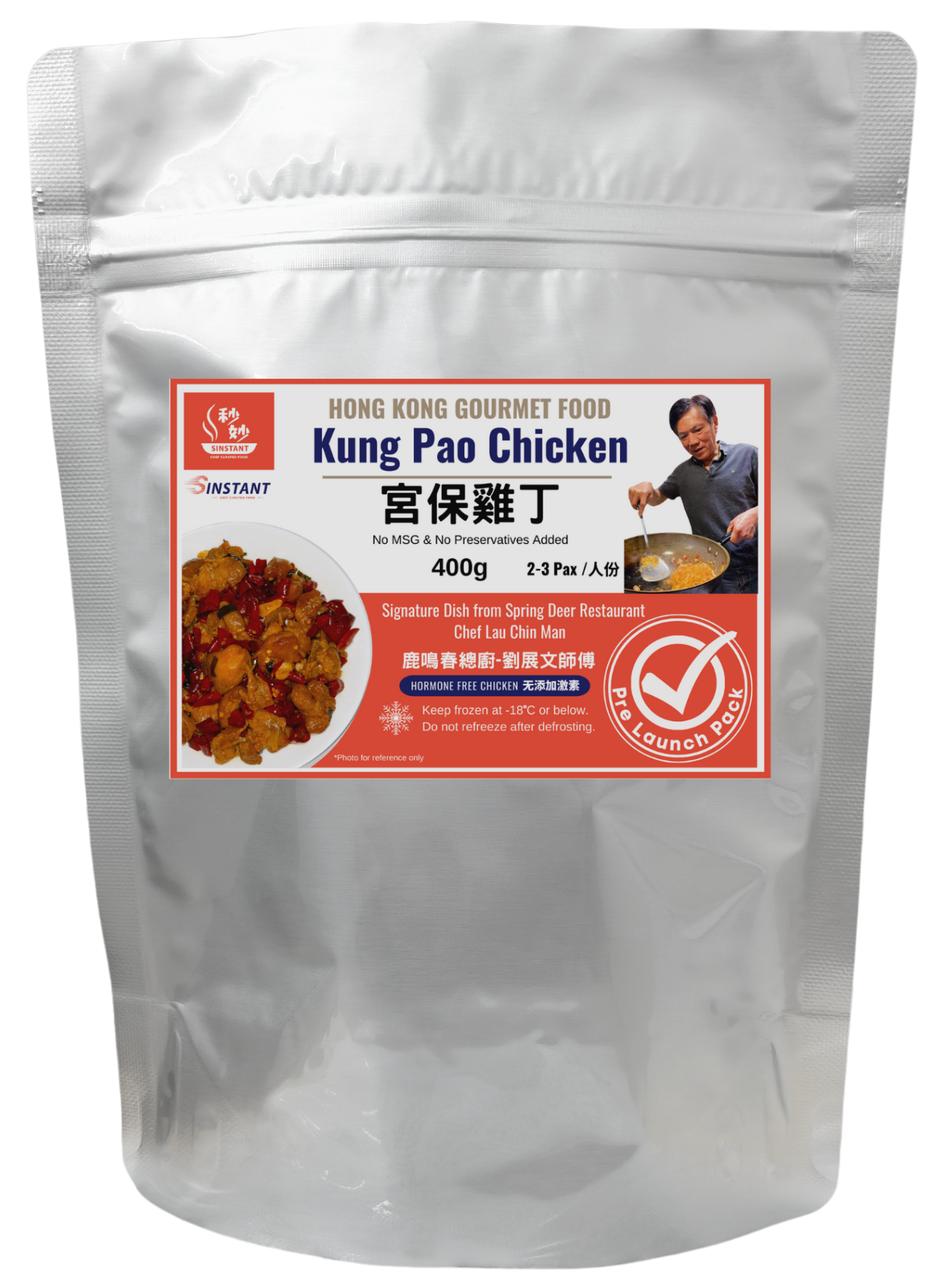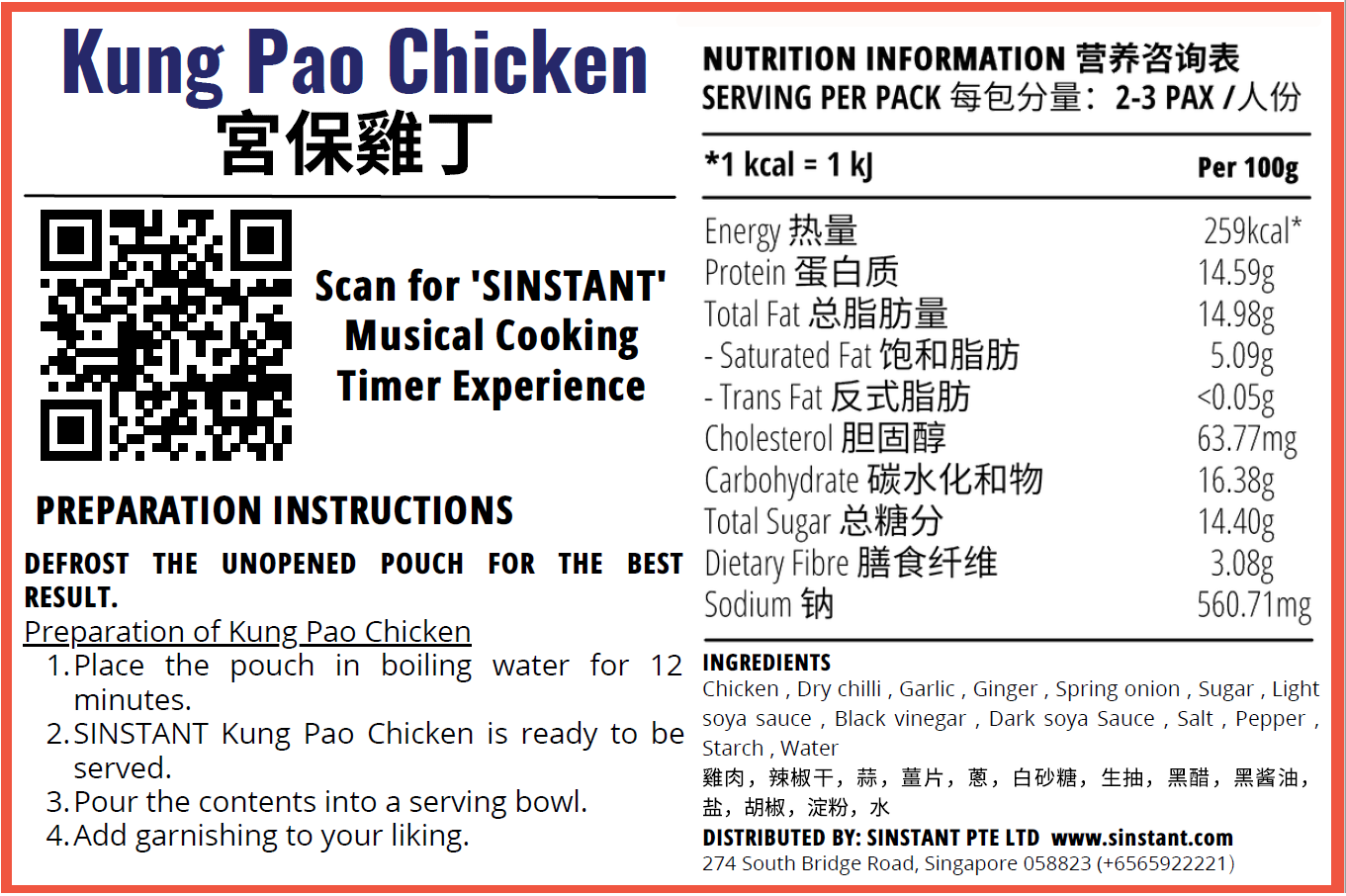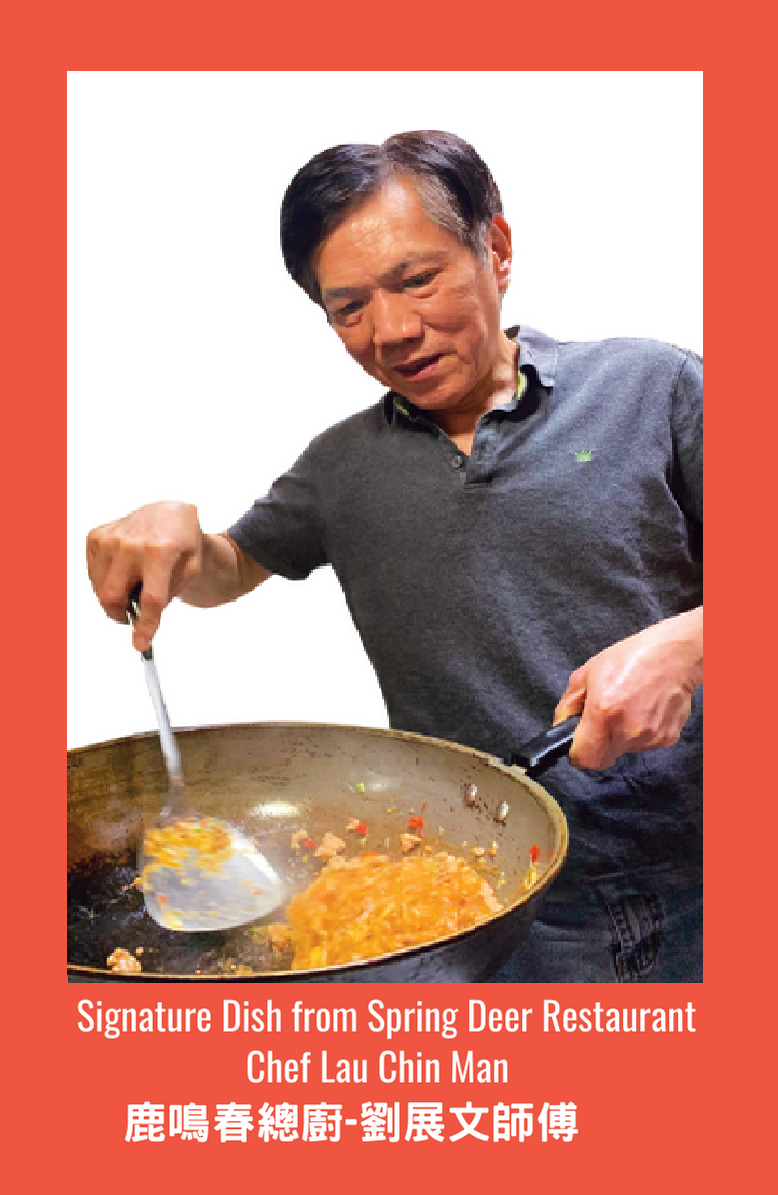 About the Chef
Chef Lau Chin Man was previously the Master
Chef at Spring Deer Restaurant, the famous classic dining establishment known for its Peking Duck along with Sesame Beef and a galore of other delicious top-notch dishes.
Chef Lau spent over 25 years at this restaurant, mastering authentic classic Peking dishes with traditional fine recipes passed down over generations and re-invented via state-of-the art modern cooking methods.