Sinstant Company Limited
(HALAL) Beef Brisket & Tendon (2 Serving)
Regular price
Sale price
HK$258.00
Unit price
per
Sale
Sold out
Dish by Chef Cheng Kam Fu (鄭錦富師傅)
Hong Kong is known for its Braised Beef Brisket and Tendon. This authentic, popular, delicious and iconic comfort food comes with an intense aromatic beef broth, and can be served with blanched noodles or steamed rice.
Two-star Michelin Chef Cheng's special recipe contains a combination of spices that sets this braised beef brisket dish apart from other beef dishes. The beef brisket is soft, tender, with all the flavours and aroma of the broth infused into the extremely fresh, juicy meat fibres and the collagen-rich beef tendons. It is cooked with specially selected quality spices which balance the meat to perfection. The soup base is so intense and complex, the gravy thick with collagen, the tendons turn gelatinous and the brisket melts in your mouth.
The flavours merge to give this dish a very distinct and alluring aroma and make this HK-style beef brisket dish taste heavenly and delicious.
Ingredients

Beef Brisket, Beef Tendon, Chuhou Sauce, Bean Paste, Rock Sugar, Chicken Stock, Oyster Sauce, Brine, Spices, Star Anise, Ginger, Onion, Salt
Preparation Guide

Step 1: Defrost the unopened pouch

Step 2: Place pouch in boiling water for 12 minutes

Step 3: Pour content into a container

Step 4: Add preferred garnishing and enjoy the delicious Mala Chicken + Hotpot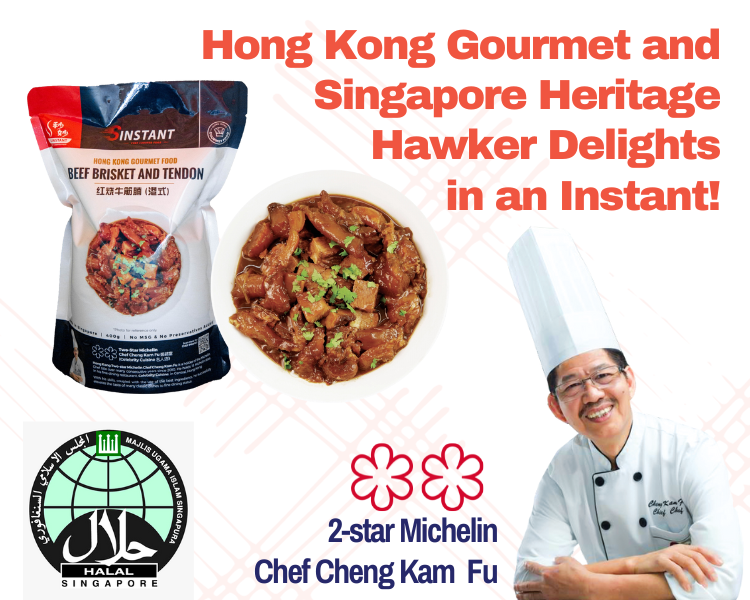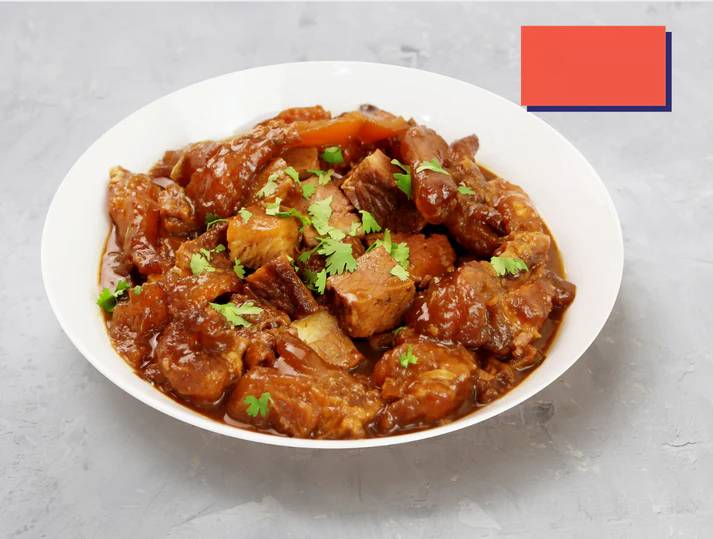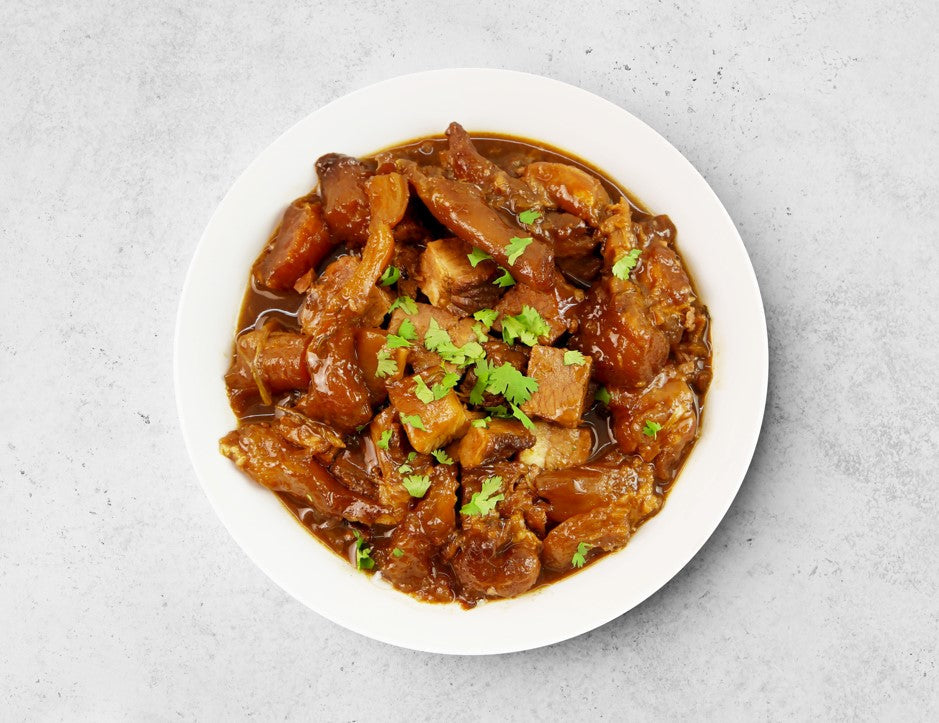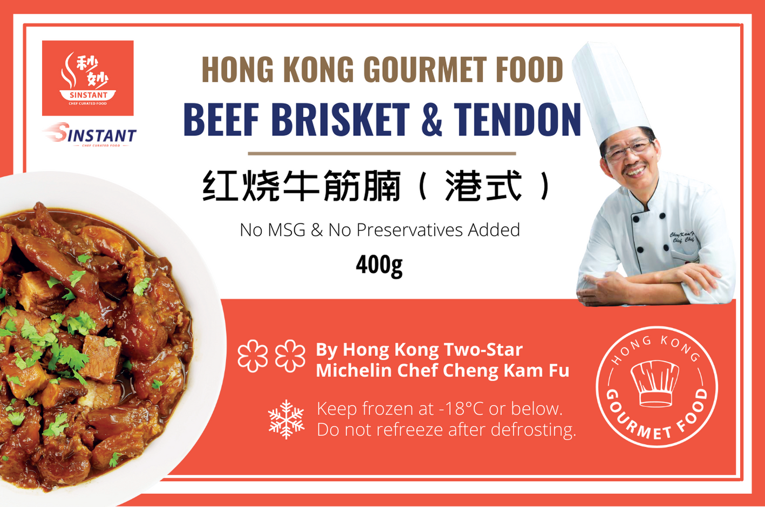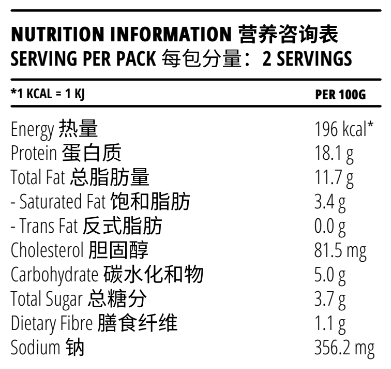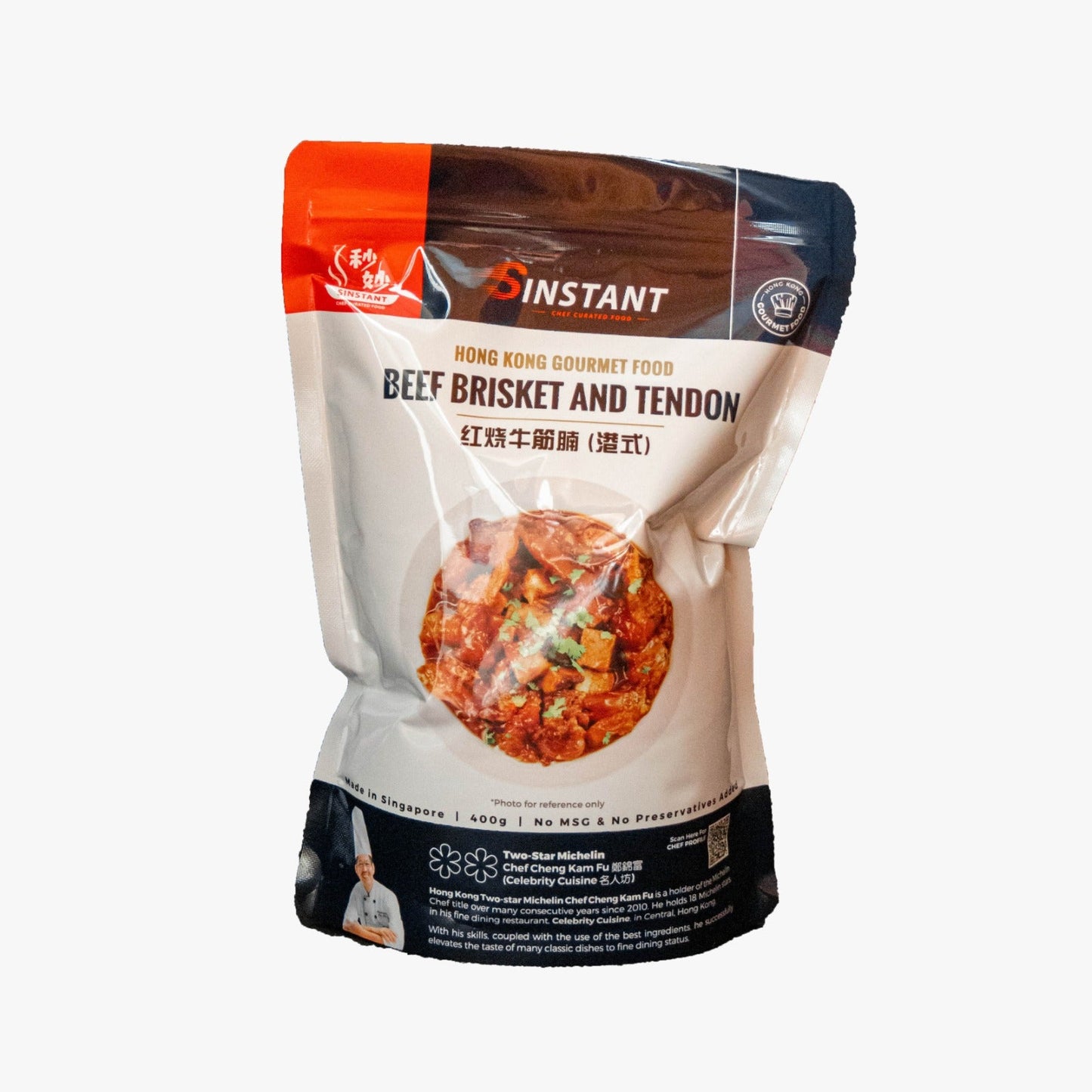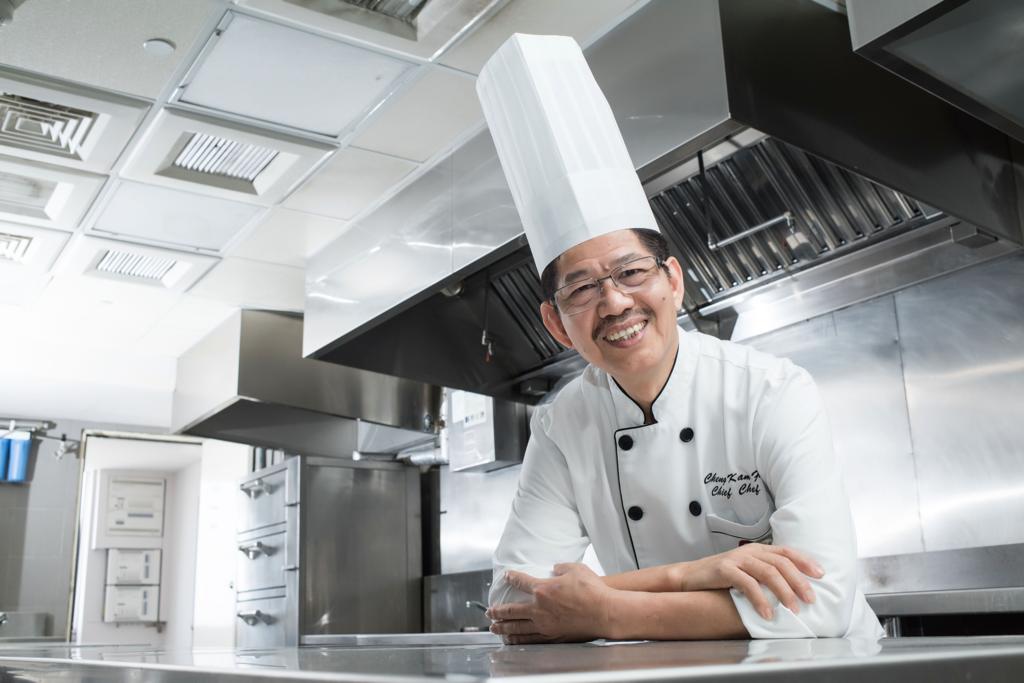 About the Chef
Hong Kong Two-star Michelin Chef Cheng Kam Fu is a Michelin Star Chef since 2010. He currently holds 18 Michelin Stars in his fine dining restaurant Celebrity Cuisine in Central Hong Kong. With his skills and use of best ingredients, he successfully elevates the taste of many classic dishes to fine dining status. His restaurant are a must-visit destination not only for food lovers, but also culinary experts from all over the world.