Sinstant Company Limited
(Hormone Free) Hainanese Curry Chicken (2 Serving)
Regular price
Sale price
HK$138.00
Unit price
per
Sale
Sold out
Hainanese curry rice is a uniquely Singaporean cuisine characterised by a combination of Curry Chicken, Porkchop, Chap Chye (Braise Cabbage) and Kong Bak (Braise Pork). The origin of Hainanese Curry Rice itself is a melting pot of multi-racial, multi-ethnic fusion. The British and Peranakans engaged the talented Hainanese chefs known for their culinary prowess to prepare Pork Chop borrowed from the British and Curry Chicken, Chap Chye and Braise Pork from the Peranakans.
Each Hainanese curry rice stall has its own protected curry recipe. Often, the curry sauce recipe has been handed down over generations and the curry sauce can take several days to prepare.
Ingredients

Chicken, Shallot, Garlic, Dry Chilli, Red Chilli, Gelanggal, Candle Nuts, Belacan, Fine Salt, Sugar, Cooking Oil, Coconut Cream
Preparation Guide

Step 1: Defrost the unopened pouch

Step 2: Place pouch in boiling water for 12 minutes

Step 3: Pour content into a container

Step 4: Add preferred garnishing and enjoy the delicious Hainanese Curry Chicken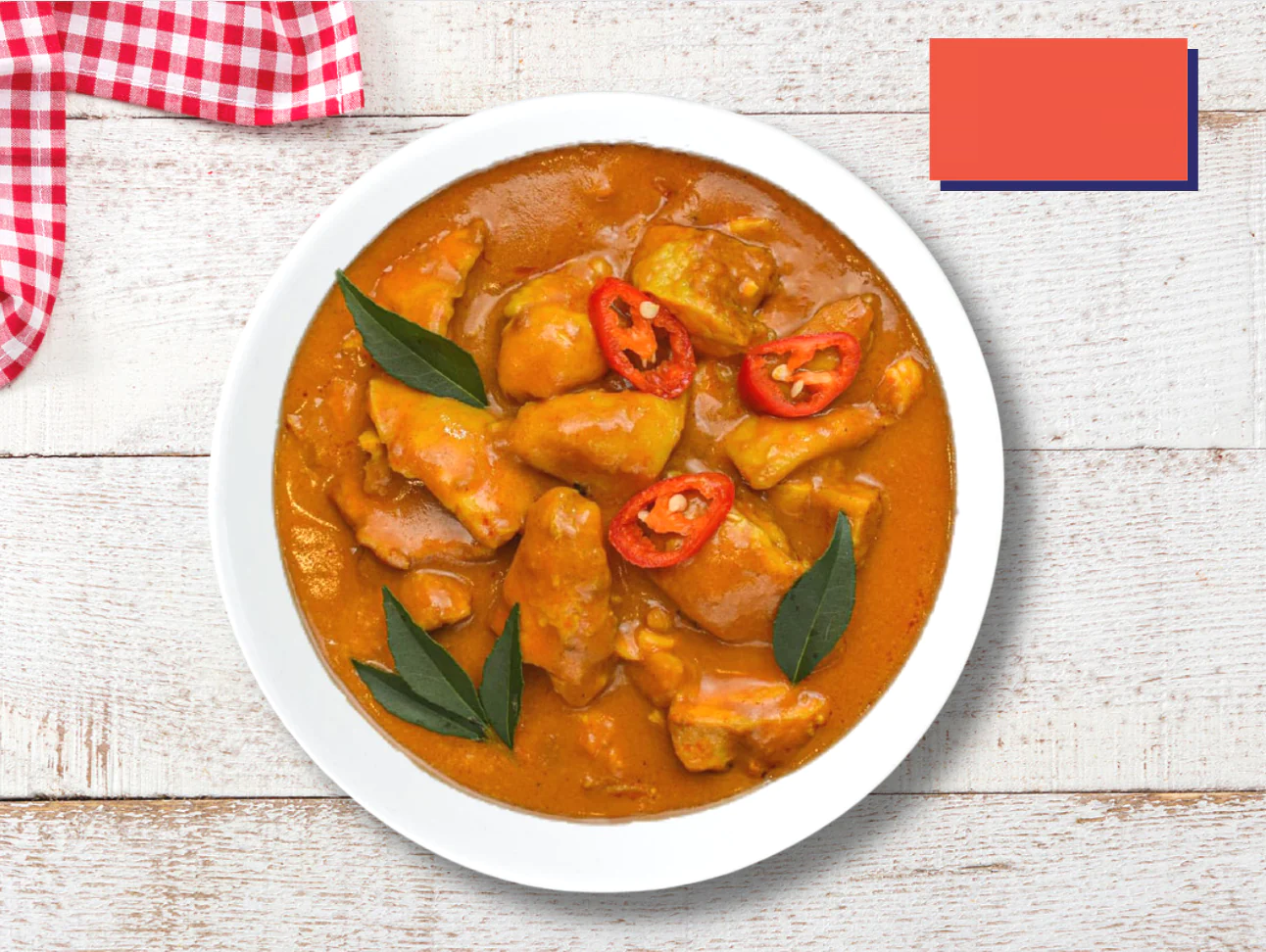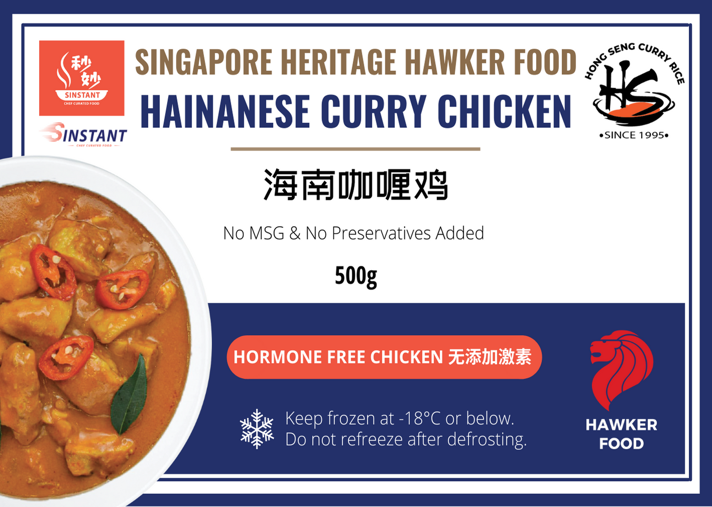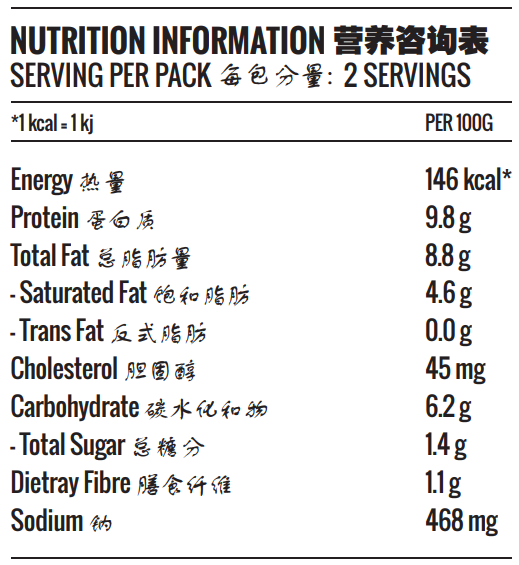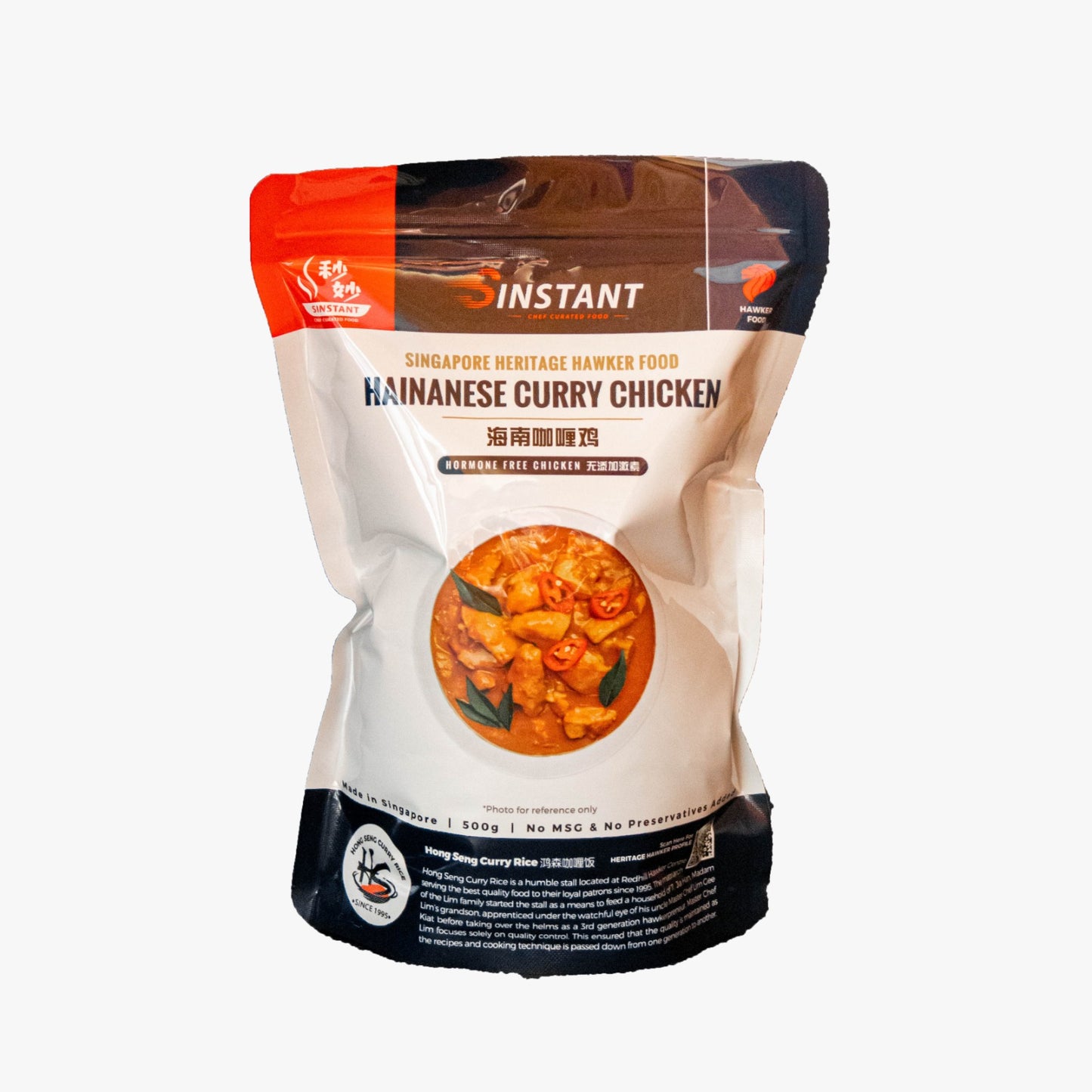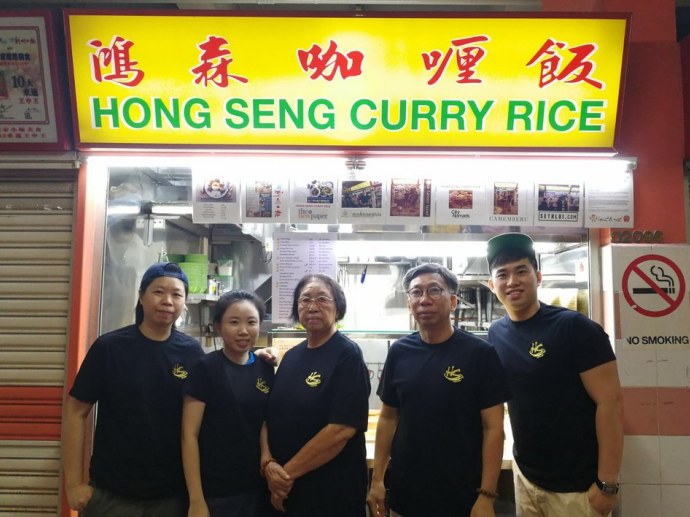 About the Dish
Hong Seng Curry Rice was founded in 1995 at Redhill Hawker Centre by the matriarch of the Lim family as
a means to feed a household of 7. The humble stall has survived 3 generations by endeavoring to
present the best quality of food to their loyal patrons.